Here's what Global News had to say about us and building homes with seacans. Be sure to head over to their site and watch the full video (link below):
CALGARY - Two young Albertans are turning shipping containers--also known as seacans-- into hotel suites, affordable housing units, staff accommodation and even cottages. They use the seacan as a shell and join and stack them like building blocks to create a comfortable place to live.
"It is narrow, but that's only one. And you put two or three together with the proper floor plan and it opens it up just like it would a house," said Chris Van Arnam, co-founder of Blocks Modular.


The Carstairs-area business is also in discussions with the Banff Hotel Commission to build seacan staff accommodations for workers, to ease the housing crunch there.
"We've got the phones going off all the time. We've got big projects, little projects," said Charles Lemieux.
"From people that want to build a little retirement home to two real estate investors that want to build a 60-unit complex."
The units cost less per square foot than standard housing construction and can be built on site and shipped to their final destination in just a few weeks. From an environmental standpoint, the business is repurposing what is essentially a waste product of international trade.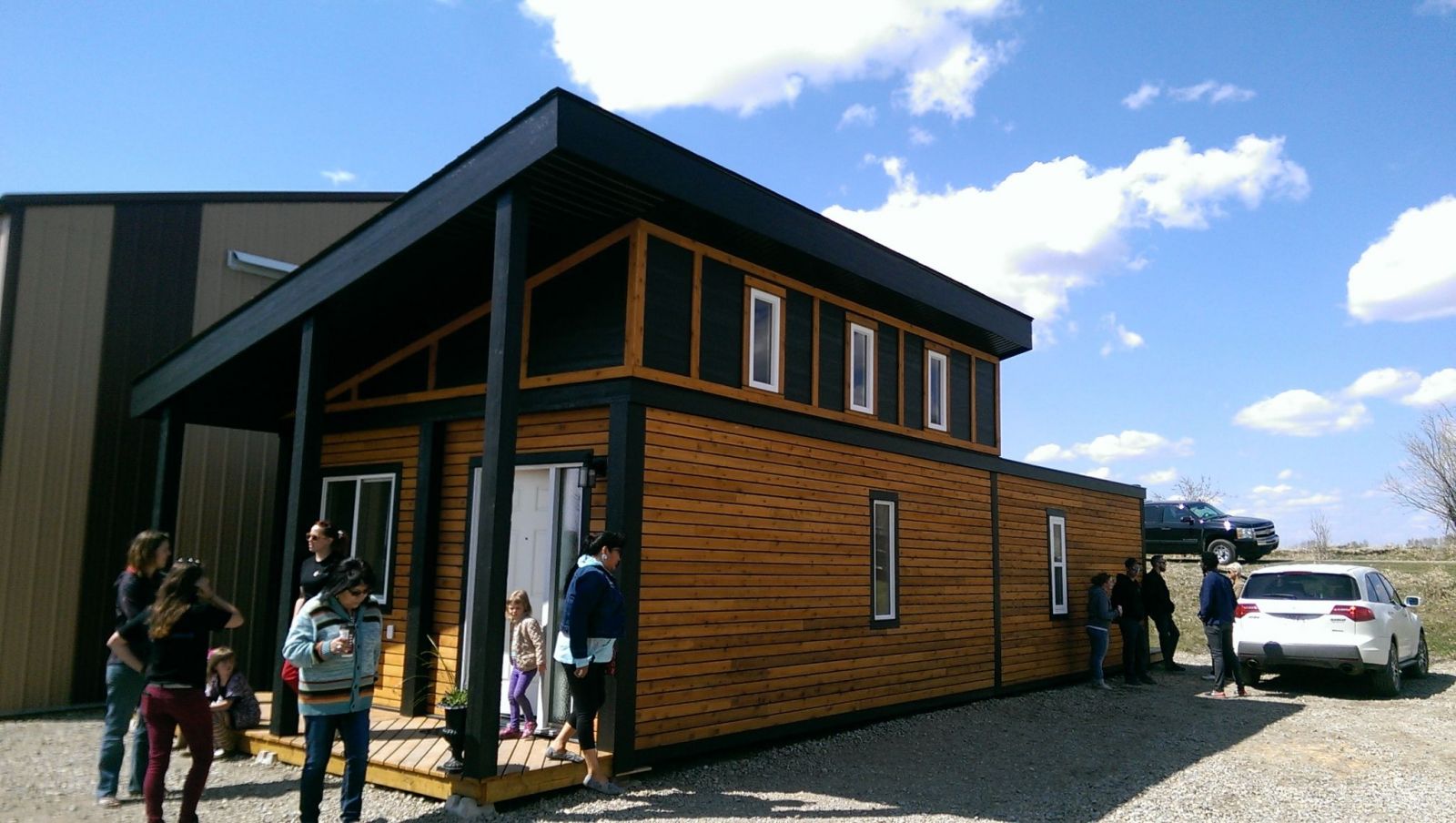 Find out more about building homes with shipping containers by heading over to our Residential section. You'll find floor plans, photos, specs and more information about building with shipping containers.