Modular building and container structures have endless possibilities and applications and our team was excited to help the downtown Calgary Earls create a unique, eco-friendly and stunning new patio structure. This multi-levelled commercial container structure was designed to be modern, functional, and eye-catching; it has quickly become a centrepiece of the Earls establishment and has been visited by many over the summer.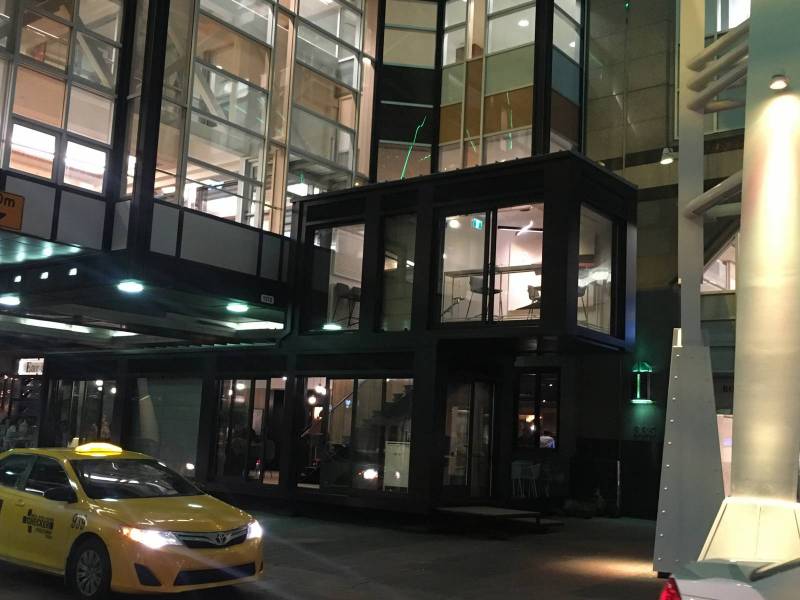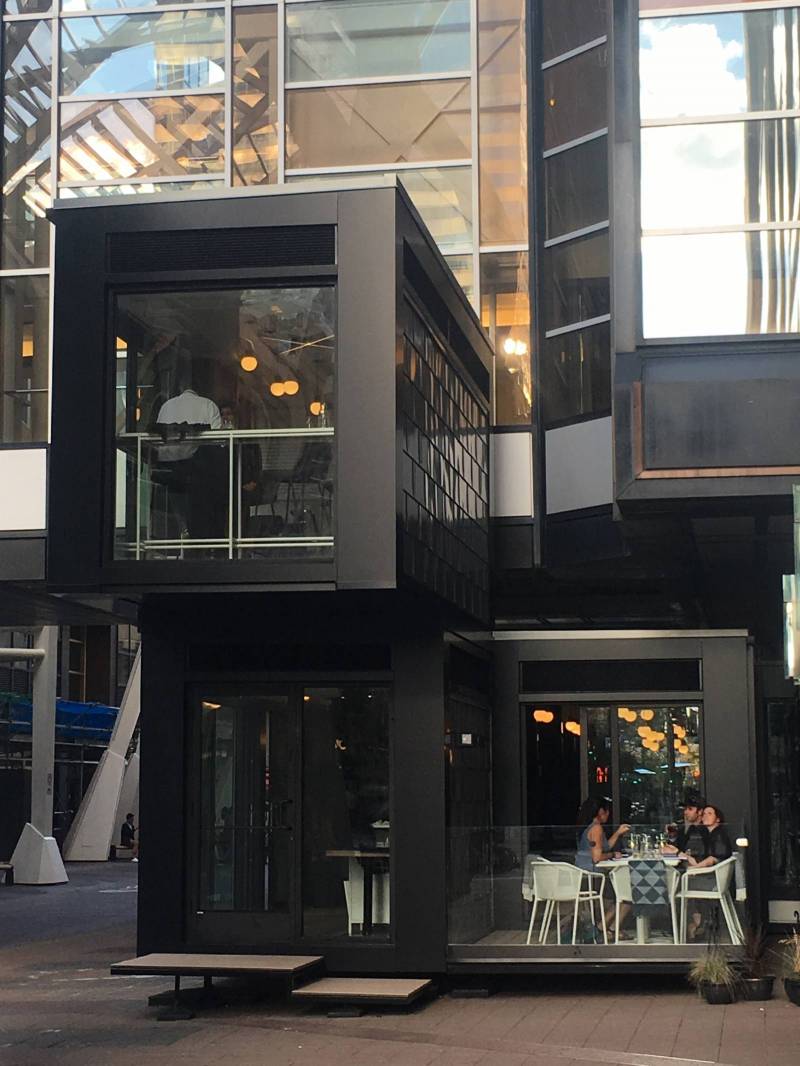 One of the great advantages of modular container structures is their durability and flexibility. Working with shipping containers provides an extremely strong structure but a completely blank canvas to work from. On top of that, container structures allow the majority of the building to take place off-site. With busy workplaces and restaurants like Earls, this is a huge advantage as their is no need to disrupt the regular flow of customers and business while the building takes place. After the structures have been built off-site they are transported to their location, quickly assembled and any finishing touches and construction is completed.
Below you can see the Blocks Container Structures team at work on the Earl's structure.